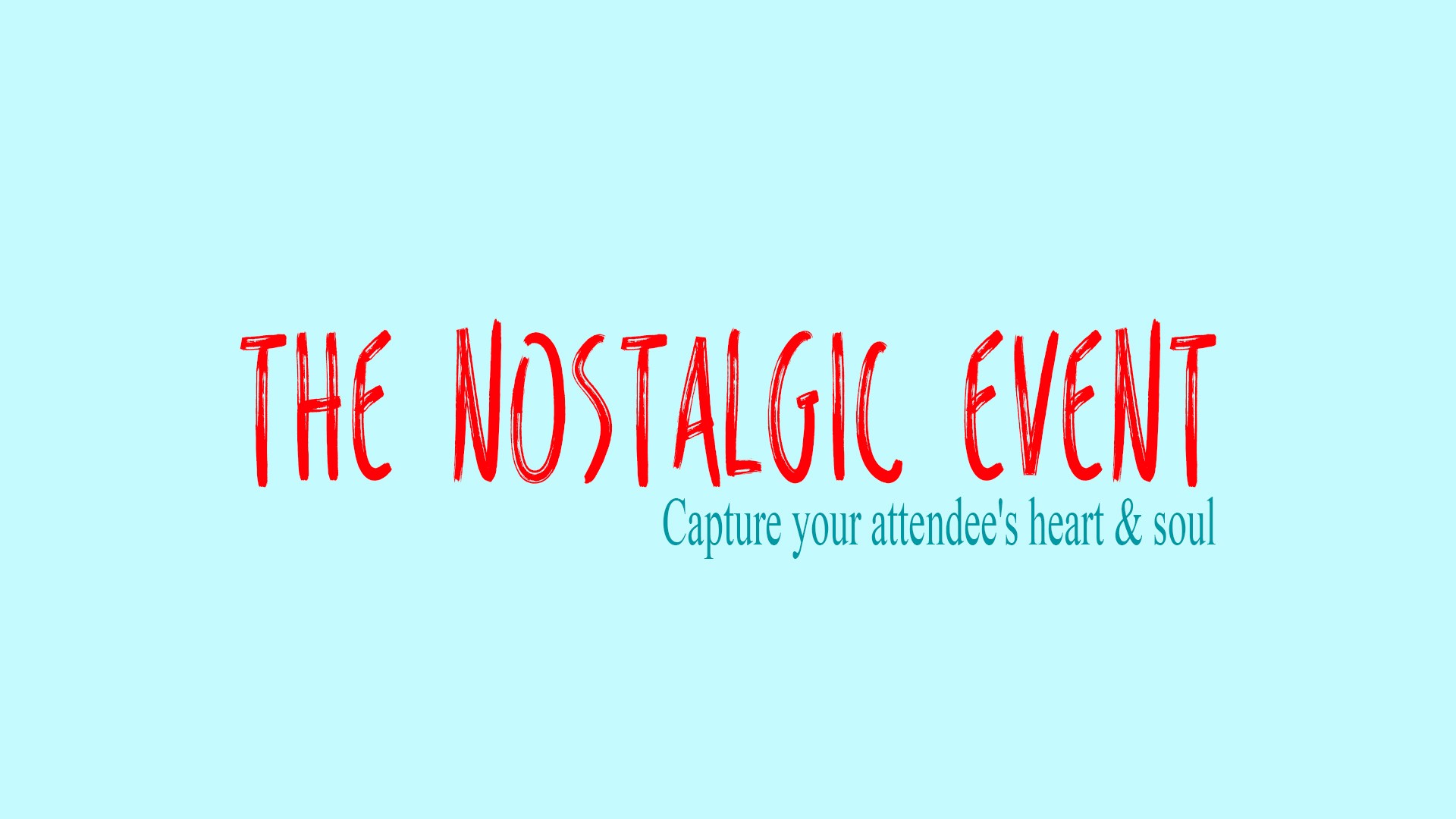 People love the feeling of a "simpler time." For many, this goes back to their childhood and the candies they ate. For others, it goes back to the music they listened to on their local jukebox or Sony Walkman. In fact, there is nothing that gives you the warm and fuzzy nostalgic quite feeling like something from your past. So when it comes to effectively capturing your attendee's attention, why not use this as a strategy?
The question then becomes: how do you incorporate this into an event? First, you don't want your event to come across as a parody. You want slight nods from the past. Think modern takes on classic themes. Second, it's important to understand the demographic of your attendees in order to know the age brackets you're trying to reach. For example, if your event is aimed at Millennials, go for 90's themes. If you're aiming for the Baby Boomer generation, try to throw in some references to 60's or 70's culture.
Here's some ideas:
For some 50's throwback:
Incorporate retro shapes (curved squares & rectangles) into your signage
Play some music from artists such as Elvis in the background to symbolize the beginning of rock and roll
Include giveaways such as Hot Wheels of 1950's styled cars
To shine a light on the 60's:
Let the calmness and fluidity of peace signs and lava lamps be your inspiration
Mad Men inspired attire
For music and ambience, who better to represent the 1960's than The Beatles?
For a 70's vibe:
Flower power! Floral décor was everywhere in the early 70's. Decorate your event with the same idea in mind but be sure to keep it modern with a contemporary twist
Consider incorporating the 1970's fad that was disco by having a themed after-party with disco balls and lava lamps spread around the venue
To represent the radical 80's:
Integrate vibrant neon colors into the overall theme of your event
Have fun contests that your attendees can participate in during their free time such as guessing how many Legos (a very popular 80's toy) are in a jar
Let the music of 80's pop icons such as Michael Jackson and Madonna play in the background or in-between speakers and presentations
To create a 90's atmosphere:
Use irregular and abstract shaping and designs (imagine the Saved by the Bell intro)
Have an old-school giveaway prize such as an original Sony PlayStation or Nintendo 64
By incorporating a nostalgic feeling into your events, you capture not only your attendee's eyes and attention but more importantly, their soul. And this is precisely the type of atmosphere that keeps them happy, interested, and returning for more.