What a year! 2014 brought us an abundance of changes, growth and excitement!
Shows/Events
The list of shows we had the pleasure of servicing read like a list of who's who in the exposition and trade show industry! The inaugural iLandscape show featured some of the most lavish greenery, outdoor living products and landscaping equipment. Learning Express shared some of the most innovative and exciting educational toys. Big Smoke gave their attendees hand rolled cigars along with fine food and libations.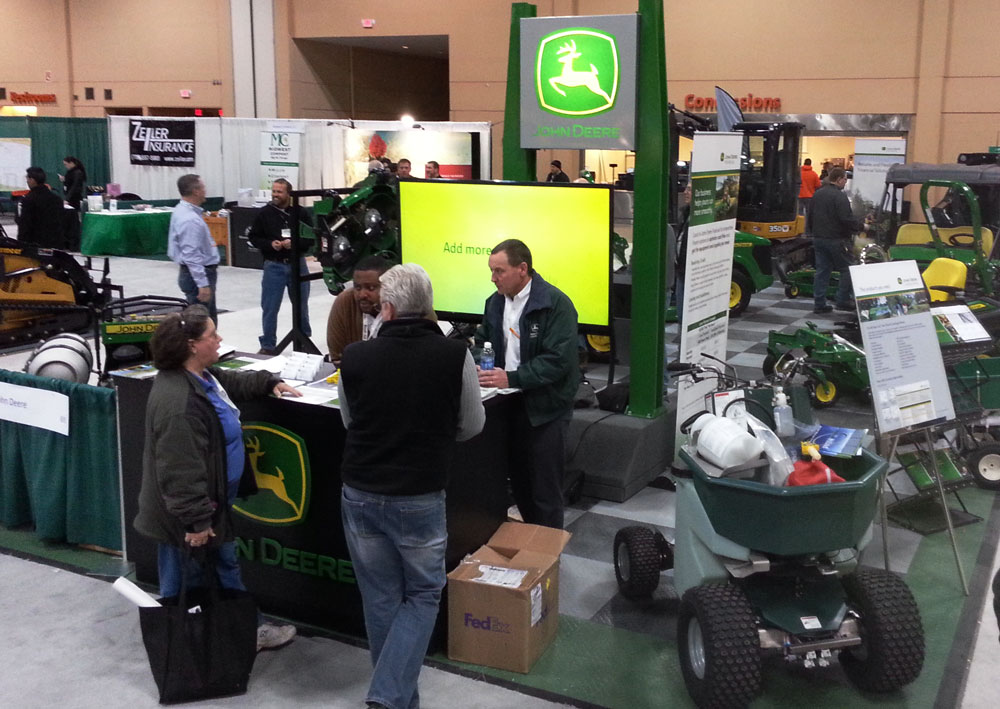 NFP showcased benefits solutions for companies of various sizes delivering life insurance and wealth management solutions for high net worth individuals. The Chicago EndoVascular Conference provided an intimate setting for attendees who came to learn and interact with medical professionals dedicated to the endovascular treatment of arterial and venous disease. Aquatic Experience Chicago wowed the crowd with live sharks, aquarium art, super betas and genetically engineered guppies amongst a vast array of aquarium eye candy. I would love to name them all, but my typing fingers would fall off!
Outside of the many shows we serviced, we were also busy with medical sessions, commencements, environments and branding programs. And we had a wonderful experience exhibiting at the IAEE Expo! Expo! Annual Conference in Los Angeles, where we shared a booth with the Renaissance Schaumburg Convention Center Hotel and Meet Chicago Northwest.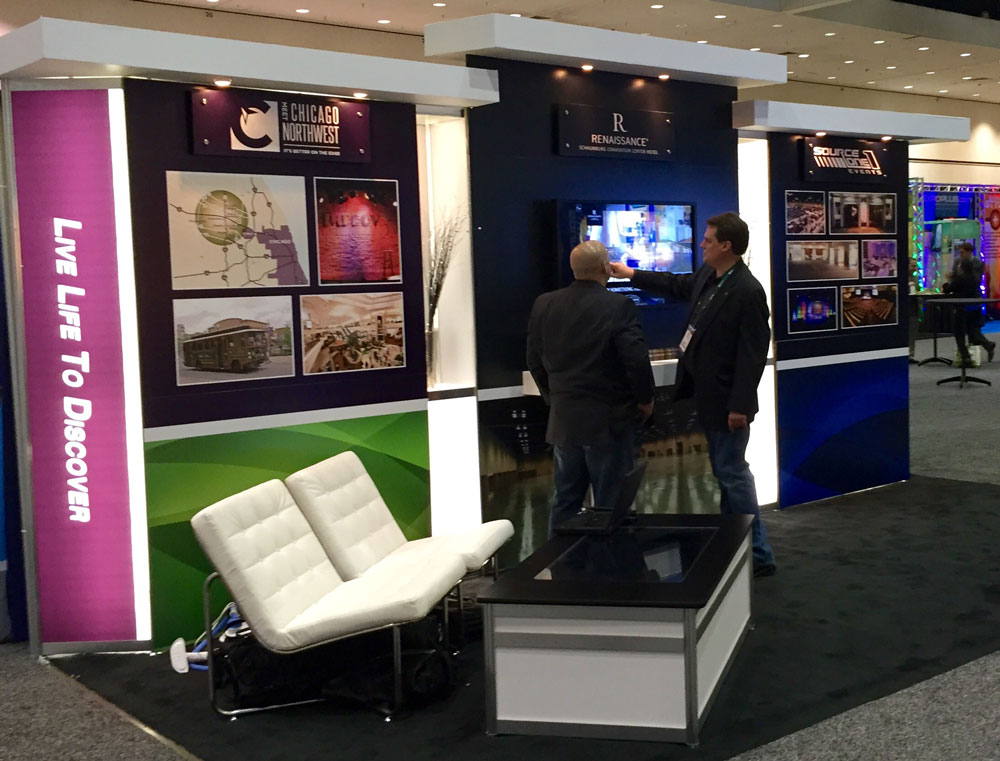 Personnel Growth
The tremendous growth our company has seen has allowed us to expand our team of savvy expo and event specialists. We added sales, exhibitor services and operations and warehouse team members.
Website Reboot/Social Media
Since our website reboot in the last half of 2014, the feedback has been overwhelmingly positive! Our refreshed look compliments our dedication to evolving our company as new ideas develop and become implemented.
We have introduced 15 trends about what's hot in the industry that are well worth checking out! Our live chat is keeping our online team on their toes. Our social media team has been linking, posting and tweeting to help educate and enlighten our followers, as well as learning from and sharing our industry partners. The knowledge that we share and benefit from helps secure the future of our industry.
Brand Awareness
We have seen outdoor branding for years with the wrapping of buses, cabs, buildings, digital billboards and the like. Indoor branding is a phenomenal way to draw attention to key areas within the facility housing your event or show.  Highlight your products, services and sponsors with branded messages and images on columns, entrance door, escalator sides, elevator doors, floors, and more. It is a visual impact that will make quite an impression!
Coming up in 2015
A new year has brought us new opportunities. We will continue to enhance our website and continue to share and learn through our social media outlets. The coming months will also bring new stories to tell about our experiences with our clients and the new products and services we are continuing to develop.
In closing, a Happy New Year to all! Let's keep in touch and stay connected. Until the February Newsletter finds its way to you, may all your events and trade shows be safe and successful!
Ruthi Eckert
SourceOne Events Editor