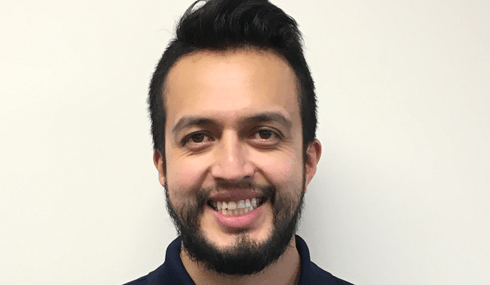 Professional Q&A
Q1: Can you describe your role and major responsibilities at SourceOne?
A: My role in the company is making sure we have the right things in the right place at the right time in order to have a successful show!
Q2: What do you believe has been your best contribution to SourceOne & how?
A: I believe my best contribution to SourceOne is the passion that I put into everything that I do in my job, I like my job and I enjoy doing what I do. I believe if you enjoy what you do, you always try to do it better anytime. That's my contribution!
Q3: Where do you find inspiration in your job?
A: Every time we have a new show or event, my inspiration comes of thinking how is going to look at the end when everything is set up and ready to roll, and knowing that I was part of a successful show…. It inspires me!
Q4: What do you personally enjoy the most about the event/expo industry?
A: I really enjoy the process of arriving in an empty room or convention center and in a couple hours later… Boom! We have these awesome shows because we work as a team and we create nice things together, I like that!
Q5: Why is SourceOne the best in the industry?
A: SourceOne is the best in the industry because we care!!! We care about what our clients need and we take care of that for them. Also, because each employee of SourceOne knows what they are doing and we do it right.
Q6: Describe the most rewarding experience with an employee, attendee, exhibitor or client.
A: I was walking in one of our shows and I saw an exhibitor that was struggling with some boxes, he didn't have a box cutter. I got a SOE box cutter and gave it to him. He was very happy and thankful. I realized that I don't have to wait for them to come and ask for help, if I can go that extra mile it's convenient for both of us!
Personal Q&A
Q1: If you could wake up tomorrow and be any celebrity, who would you want to be?
A: Bono (U2 Singer)
Q2: If you had to live in one TV show for the rest of your life, what would it be?
A: American Ninja Warrior
Q3: Drink of choice?
A: Stella Artois
Q4: 3 things you can't live without?
A: My wallet, my cellphone and my sunglasses
Q5: iPhone or Android?
A: iPhone
Q6: Favorite TV Show?
A: Alaska The Last Frontier
Congratulations, Juan!