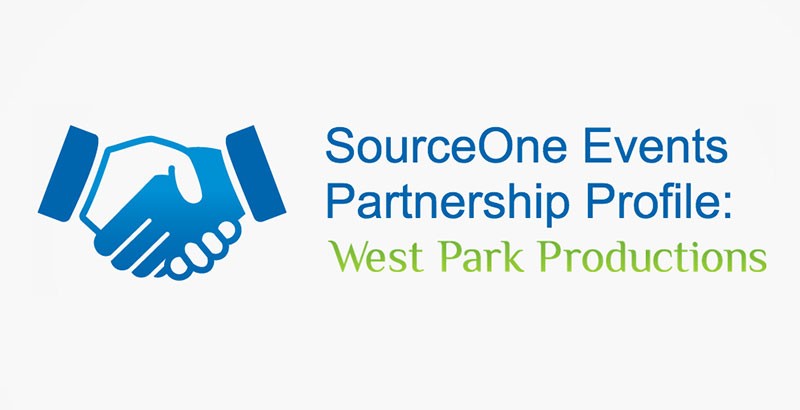 Who exactly is West Park Productions, and how does this partnership help both the companies and their customers?
West Park Productions is comprised of two industry veterans of 30 years, John Hickey and Susan Epstein, who provide a full service event management company. They specialize in expert design and management services including lighting, video production, scenic, audio, and logistics.
What does the "logistics" category mean exactly?
That means if you need to load a show in and out and/or move a show from place to place, we make sure that the scheduling is proper, that all the vendors know when to show up with their equipment, and make sure that all of the bills are correct and being paid at a proper time," explained Hickey. "We create an on-site schedule, which says, again, you need to show up on this day/time and when you need to be loading in or loading out. We budget shows, so we'll provide a client with an entire budget which says what we think it's going to cost given the information that we know right now.
Budgeting for an event can be one of the pieces that just about everyone can use a little help with when it comes to accurately accounting for all costs. SourceOne Events and West Park Productions share a similar philosophy on how to best help customers reach their goals.
Helping customers create effective, accurate budgets isn't the only place where the two companies align. West Park Productions has worked with SourceOne Events for the past 15 years, and the two companies share a similar philosophy on how to service customers.
We put together a full service team to make the event happen on budget and on time. Pre-show and on-site. So it all starts with what the client needs, and then sourcing the different elements," explained Epstein. "Whether it's designers, stage managers, trucking companies, or whatever they need.
The Audio Visual capabilities of Hickey and Epstein have been utilized by such big clients as Nissan, Mercedes-Benz, and Microsoft. It's their stunning skill for AV elements at big events that complements SourceOne Events so well.
SourceOne generally works in the trade show arena. We can start directing SourceOne into the bigger events, like new product rollouts, recognition events, big scale parties on piers in NYC, or parties at The Statue of Liberty. It's a move toward corporate events, it's beyond the trade show," said Hickey.
The dynamic duo of Hickey and Epstein takes the content and vision clients bring them, and they breathe life into it on a scope and scale that delights clients and audiences alike. This ability to turn concepts into aesthetically pleasing reality is matched by SourceOne Events.
In terms of West Park Productions to SourceOne, we're offering them services that they don't have right now, and vice versa," said Epstein. "They're bringing an entire system of sales and marketing that we don't have. We don't have general contractor services, but we certainly get that with SourceOne and be able to offer that to our clients.
If a great partnership between two people or companies means providing one with something the other does not have, then this match really rounds out the ability of these two companies to create an unparalleled experience for customers in the trade show and event businesses.
We've worked with SourceOne for 15 years, and it's been nothing but a pleasure," said Hickey. "They come through with what they promise, no surprises… we enjoy working with people who are as hard working as we are and who will go to the limit to get the show done.
That drive to deliver an amazing experience permeates through both companies, and West Park Productions views that shared desire as an auspicious indicator for the future. When asked what the future may hold for the two incredible companies, Epstein said, "I don't know that there are any limits for what we can do together!"
Hickey responded by saying, "If we can make this one work, we'll be the next big, full service decorating company."
In true West Park Productions fashion, Epstein quickly shot back, "Oh, no! I don't want to be big! How about the next boutique full service decorating company?"
No matter what the future may hold, this partnership immediately impacts the customer through the joint venture of two veteran companies capable of delivering unparalleled events, both small and large, and with an attention to detail that reminds us just how valuable great customer service can be.