Our calendar was quite eventful this month, with the SourceOne team returning to several annual events, while other shows took place for the very first time.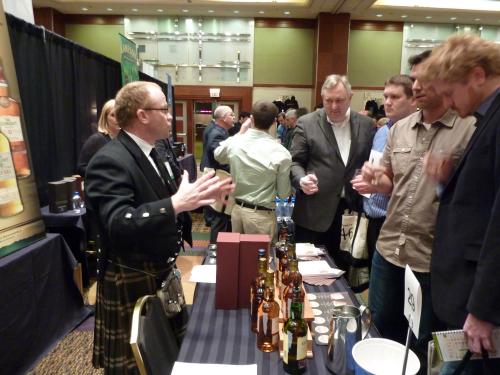 The 16th Annual Whiskeyfest was held at the Hyatt Regency Chicago, allowing attendees to experience various samples of over three hundred kinds of whiskey from various distilleries. This included big name brands like Jack Daniel and Crown Royal, but also gave the spotlight to lesser known businesses located around the country. In the midst of expanding whiskey-related tastes and interests, people could also take up the opportunity to sit in on educational seminars in order to learn more about the creation and selling process. In addition, each seminar had notable speakers such as Don Livermore and Simon Brooking, among others. The night ended with a raffling off of prizes and brand supplies, concluding that this was an event definitely worth drinking to.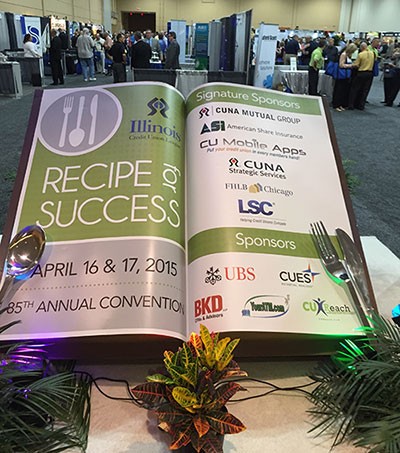 From April 16th to the 17th, The Illinois Credit Union League held its 85th annual convention while incorporating the theme "Recipe for Success." Members and guests could attend the convention at the Schaumburg Renaissance Hotel, where they could check out a variety of exhibits and listen to guest speakers discuss important topics within the industry, such as partnering and functioning as a small credit union. Special meetings, break-out sessions, and training opportunities were also part of the agenda for new and current members, where there was no shortage of networking or insightful discussion.
The following week took us to McCormick Place in Chicago, where the American Diabetes Association held a no-cost Expo to present the latest research and information on preventing and managing diabetes. In partnership with Walgreens, The Advocate Medical Group, and other organizations, highlights of the expo included free health screening, cooking demonstrations, and overall health and wellness tips. This event drew in thousands of people from all over the area in the hopes of being educated on such an important topic. The day-long event was also filled with many fun and family-oriented activities, such as a photobooth, bingo, and even brief exercise classes. SourceOne was happy to be part of something that all ages could enjoy and learn something new along with it.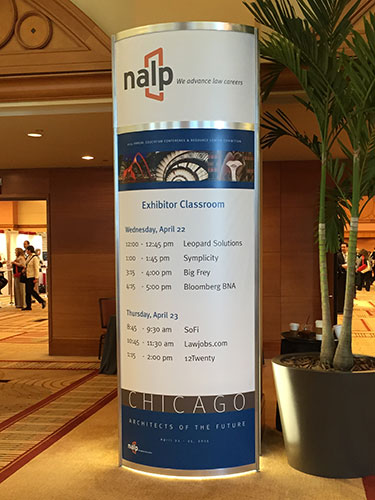 The National Association for Law Placement's Annual Education Conference took place from April 22-25th, focusing on various factors within the changing legal environment. It spotlighted managing across multiple offices, meeting certain pro bono requirements, weathering tough times in the practice of law, and much more. For the next three days, members were able to take part in special Q&A sessions, speaking engagements, and many focus groups. Through the Chicago Architecture Foundation, NALP also gave people the ability to go on Chicago Walking Tours, Yoga classes, and additional gatherings. It was the perfect way to round out what often seems like a strictly information based event, and taking place all in the course of three days.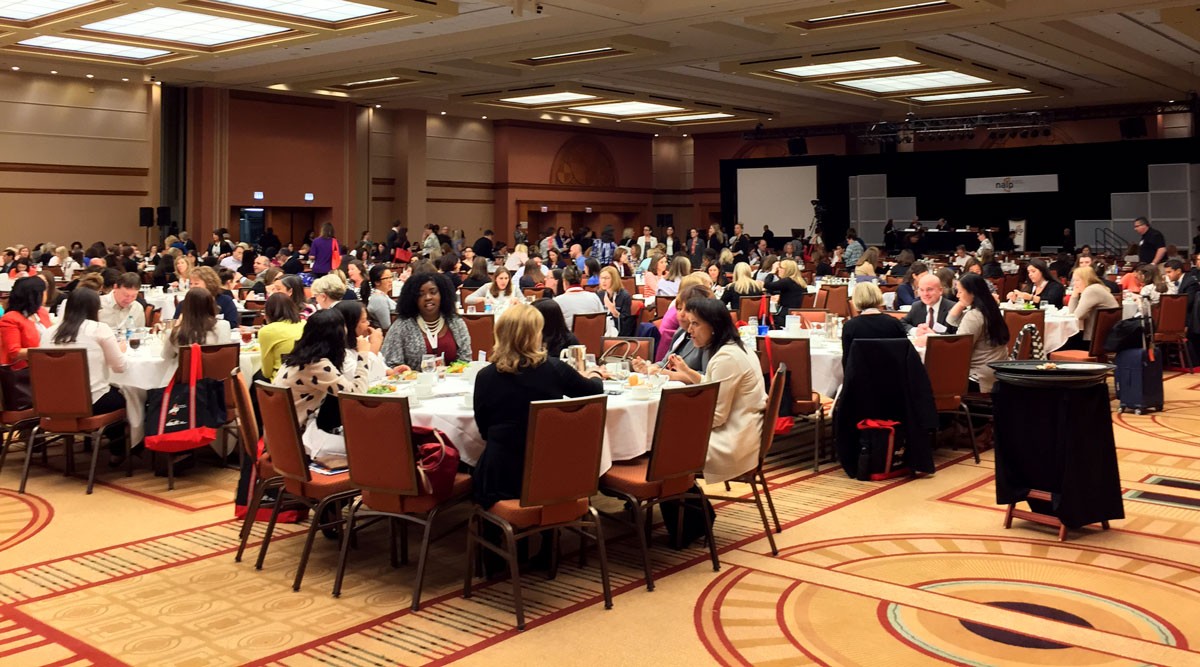 Concierge Preferred recently held their 14th annual trade show at the visually captivating Crystal Gardens at Navy Pier. Over 100 hospitality professionals gathered to share their offerings with attendees. In a single day, attendees and exhibitors strengthen relationships within the concierge community, the meeting and event planning industry and businesses that service visitors to the great city of Chicago.