SourceOne Events, an innovative leader in the trade show and expo industry, is commemorating their ten-year anniversary. Since being founded in late September of 2005, SourceOne has focused on an array conferences and events in Chicago as well as nationwide. SourceOne humbly remembers the beginning, which started in a garage and has evolved into a multi-sector event-planning operation. With a growth in staff, and clientele, SourceOne has been given a range of opportunities to make a mark, as well as to make a difference.
The biggest challenge has been the evolution of the event industry," says Mike Bojesen, founder and President of SourceOne Events. "You're not just dealing with event managers anymore, but a variety who are individually in charge of different tasks.
Additionally, one could assume that the birth of the World Wide Web would lead to a negative impact on trade shows and event planning, but the Internet has actually improved communication abilities at events.
The Internet has made the process a lot more efficient," he adds. "With the rise of social media and mobile phones, they've been a great addition to today's society, as well as the trade show industry.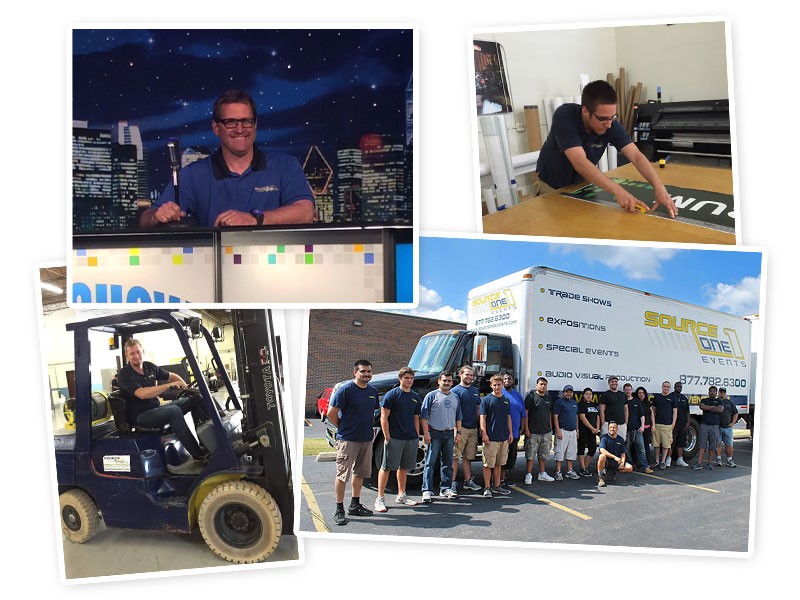 Yet, it's not just about the SourceOne team and adjusting to the twists and turns of the last decade; SourceOne expresses a lot of thanks and praise to their clients. Whether they've been on board since day one or are now just coming into the fold, SourceOne undoubtedly appreciates their dedication, partnership, and support.
Expansion is always a topic of discussion and I definitely see us expanding in the near future," says Mike. "We appreciate a challenge at SourceOne and this will be our next endeavor.
In five years Bojesen envisions branching out West, and then establishing additional branches in the East within the next ten. "It's all about development and growth, internally and externally, and finding new partnerships while nurturing our current clientele," Bojesen describes.
Mike Bojesen continually instills his personal mantra "there are no problems, just solutions," within his team. The commitment, self-pride and confidence is evident within every level of the SourceOne's operation. Leadership starts from the top, and Mike Bojesen demonstrates these traits to his team relentlessly.