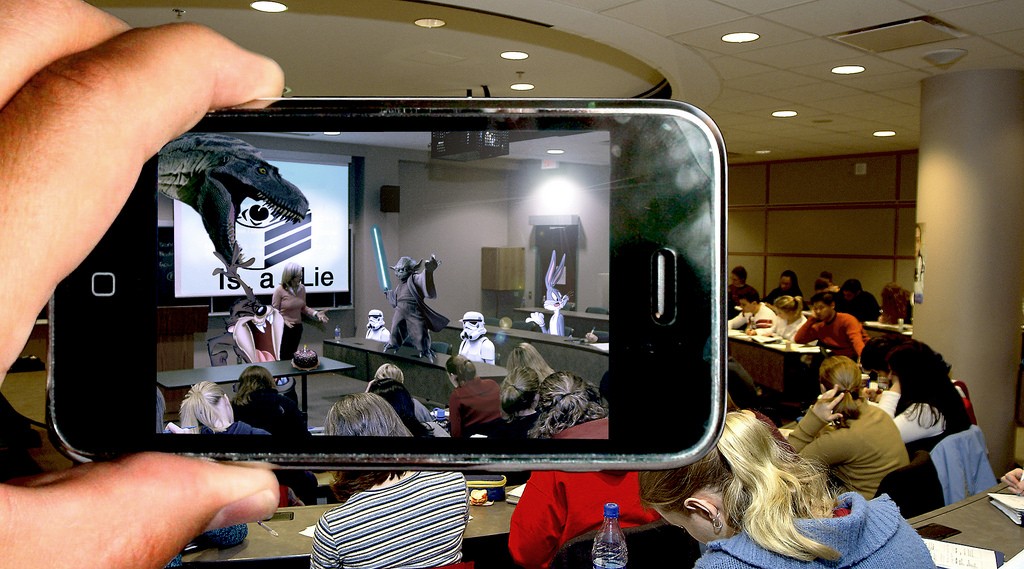 Technology has evolved tenfold in the last decade and the event industry has seen a direct impact. Just take a look around and you'll see that robots, holograms and virtual reality surround us everyday. Augmented reality is no different. If you weren't aware of these types of AR before, hurry up and get acquainted now before you're left in the event industry dust.
Device Based
With convenience and easy accessibility becoming such an integral component of event success, device based technology is scoring major points within the industry. Stemming from a smartphone or tablet, users can walk around a venue and receive constant information in the form of "pop-ups" regarding products, exhibitors or the event itself. Event apps using this form of AR are quickly becoming a hit with exhibitors and attendees alike
Wearable
As the most immersive type of augmented reality, wearable AR technology gives users an experience unlike any other. The line is quick to blur when real world environments clash within a virtual setting. You are able to immerse your attendees in any imaginable environment, from outer space to The Antarctic, the limits are endless with wearable AR.
Transparent
As the newest addition to the augmented reality realm, transparent AR uses LED or OLED lighting as a window to a three-dimensional environment. Most common in large group presentations and with larger objects, transparent AR allows users to experience objects that due to size or difficulty to transfer, they may never get the chance to otherwise experience. Industries such as medical and automotive have been quick to latch onto this new technology.
Mirror
Most prominent in the beauty and fashion industries, mirror AR is a hit due to it's ease of shareability and personal touch. This technology works as a reflection of the user with additional overlays created to show what the user would look like wearing a particular dress or certain shade of lipstick. This image can also be saved for the user to share with friends via social media or text message.
In the end, it doesn't matter so much which path you choose to take when it comes to augmented reality. It just matters that you take it or fear being left behind.