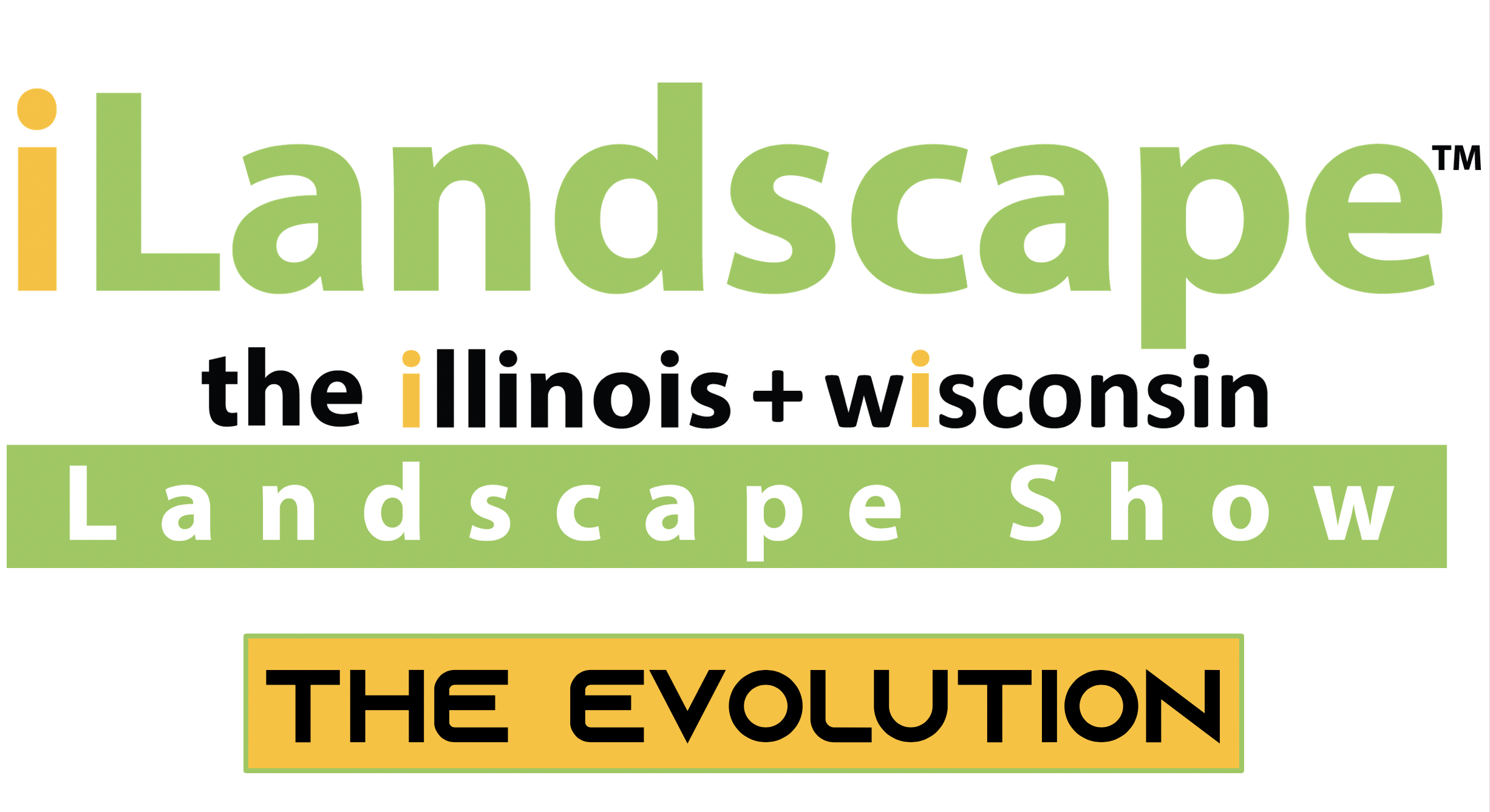 iLandscape is the Illinois and Wisconsin landscape show and it is one of the 50 fastest growing trade shows in the country. This year was ILCA's 6th iLandscape show, held at the Renaissance Schaumburg Convention Center. In this case study, we will discuss the event's progression and the contributions our team has made.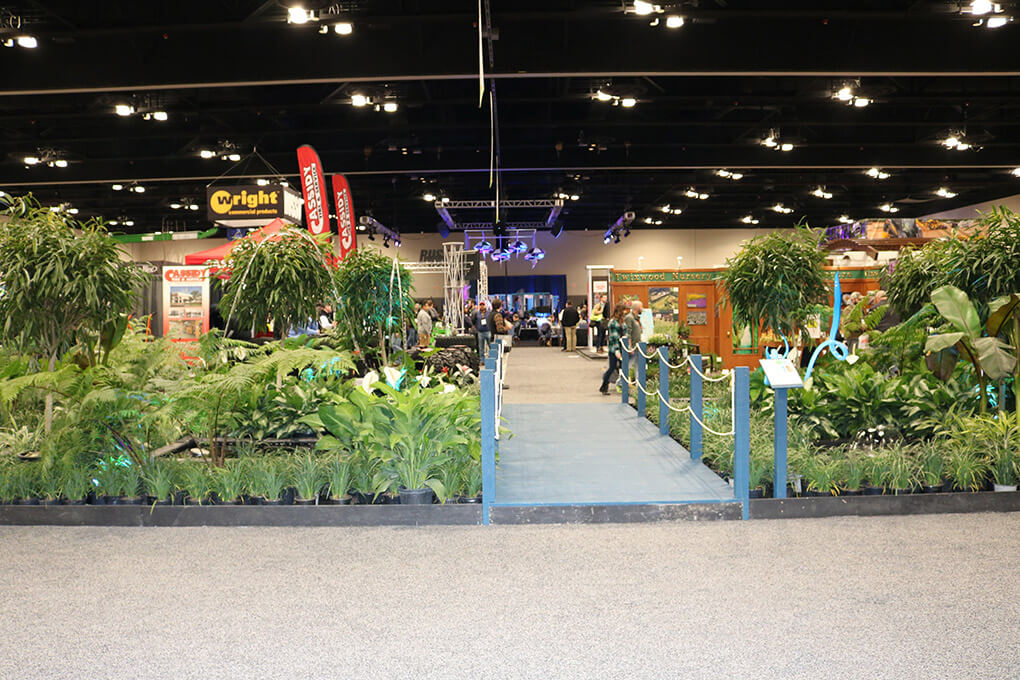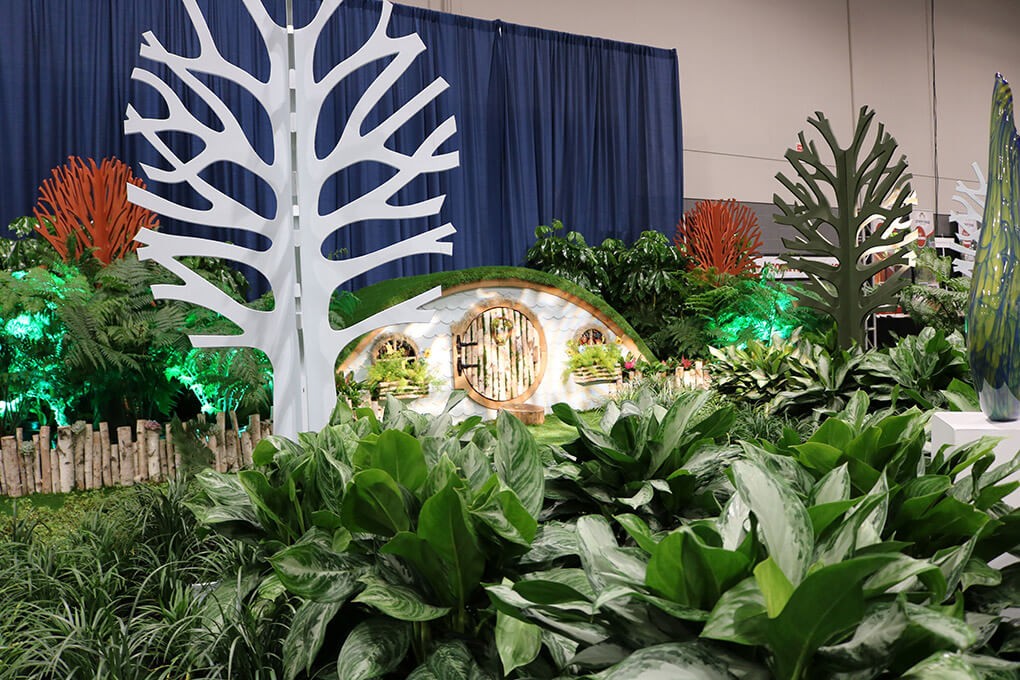 Event History
---
Hosted by the Illinois Landscape Contractors Association (ILCA)

Location: The Renaissance Schaumburg Convention Center Hotel (RSCCH)

Show debuted February 2014
2019 Facts
---
300 Exhibitors

~ 7,500 Attendees

3 Exhibit Halls & the Schaumburg Ballroom (~124,700 square ft)
The Growth
---
Our team has managed the iLandscape show since ILCA brought it to the RSCCH. Throughout the evolution of iLandscape we have helped with many different aspects including:
Customized branding

Functional & appealing registration areas

Entrance units & show structures

The branding sponsorship program

Exhibitor rentals

Logistics

Exhibitor services

Material handling
2019 Objectives
---
Like all shows, we have objectives and iLandscape has many. This year, our objectives included:
Safely & successfully transition the exhibit halls from a busy public show that concluded right before iLandscape

Manage the exhibitor move-in & move out. All exhibitors had a specific date and time they were allowed to move in their equipment

Maintain constant communications with show management, exhibitors and the RSCCH to ensure the process was seamless.
Event Elements
---
The registration area was relocated. Last year it was located in the Foyer of the Convention Center. This year it was located in the Schaumburg Ballroom Foyer. The entrance unit was upgraded. The configuration was different and this years entrance unit was backlit.
For Sponsors
---
Homer Industries sponsored floor decals throughout the show floor. In the past, magazine racks were used. This year a publication bin was sponsored by Goodmark Nurseries. Midwest Groundcovers sponsored banners hung above the foyer and Landscape Hub sponsored the staircase risers with flanking MBs.
ILCA WNLA Show Management Booth
---
There were enhanced elements for the show management booth. These enhanced elements include a step & repeat banner with a butterfly graphic, a triangular kiosk with monitors in the center with the ILCA and WNLA logos and specialty furniture. The 2019 show management booth was a 20×30 island.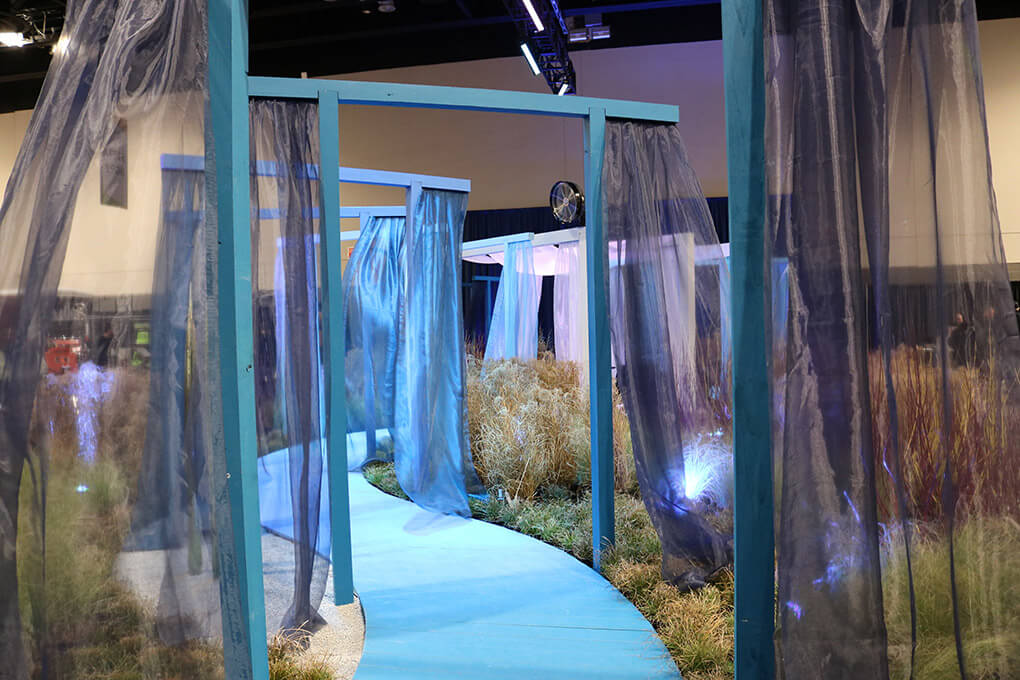 The Results
---
During this year's event, one of the challenges was the Chicagoland weather. We adapted to the sub-zero temperatures and it was our highest priority that all plant life was brought in immediately to avoid the frigid temperatures.
There were no major issues or injuries during this event. Due to the nature of this event, there is a lot of heavy machinery, equipment and landscaping features that are quite heavy. Our team managed all of the heavy lifting, to safeguard all individuals on the showroom floor.
iLandscape 2019 was easily one of the most visually stunning events hosted by ILCA. Our partnership has established roots over the past 6 years, and it's a partnership that will continually astonish guests year after year.